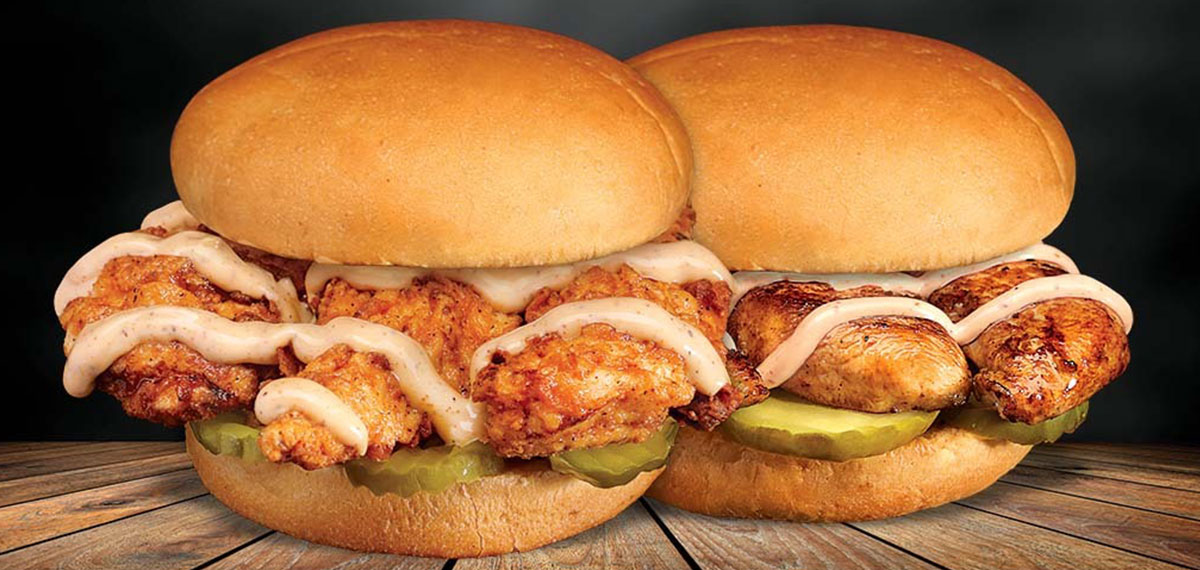 Huey Magoo's
Huey Magoo's was founded in 2004 by Matt Armstrong and Thad Hudgens, two southern boys with a passion for quality chicken and a penchant for serving others. Now, former executives from one of the fastest-growing franchise chains, Wingstop, have partnered with the founders from Huey Magoo's. Both partners have taken their similar passion and bullseye focus for the perfect chicken tender by crafting it into everything that Huey Magoo's offers today.

At Huey Magoo's we serve only REAL tenders made from the tenderloin. It's the filet mignon and the best 3% of the chicken. Our tenders are all-natural, with no antibiotics ever, no hormones, no steroids, and no preservatives.

The beautiful part of it all is that whether you're having our tenders as a meal, on their own, in a salad, sandwich, or wrap, it's all based around the tender – and a smile.
American
Located in the Food Hall
Hours of Operation